UK MANRRS
Minorities in Agriculture, Natural Resources and Related Sciences (MANRRS) began in 1986 as the collaborative vision of a group of agriculture students and faculty at Michigan State University and Pennsylvania State University. Their goal was to develop a network between minority agriculture and natural resources students and professionals from the academic institutions, government sector and industry.
Today, the organization has grown into a national society serving over 40 different academic institutions nationwide. Its annual National Career Fair and Training Conference is a vibrant assembly of over 1,000 students and professionals from all racial, cultural, and ethnic backgrounds. The national society of MANRRS holds true to its mission to promote academic and professional advancement by empowering minorities in agriculture, natural resources, and related sciences.
The UK MANRRS chapter helps promote the advancement of members of ethnic/cultural groups that are underrepresented in agricultural and related sciences. Members have the opportunity to participate in diverse activities that support their and others' academic and professional development and achievement.
Membership is open to anyone that has a desire to promote diversity and inclusion in agriculture, natural resources, and related sciences. Membership categories include student, professional, associate, and business.
Student - A student member is an undergraduate or graduate enrolled as a full-time student at an accredited educational institution. Yearly dues: $10
Professional/Associate/Business - A professional member is any person who is employed and is not enrolled as a full-time student at any higher education institution.
To become a member, you may either:
If you need more information about joining the University of Kentucky Chapter of MANRRS, please contact us!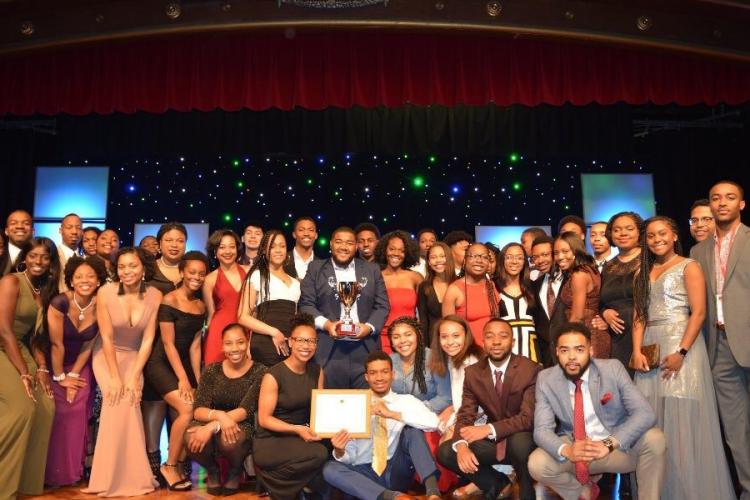 Chapter Officers & Advisors
View contact information for chapter officer, committee chairs, and advisors.
Learn More
Join the Chapter
Visit our BBNvolved site to join the UK MANRRS Chapter today. Log-in using your link blue credential is required for access.
Join UK MANRRS
National Society of MANRRS
Learn more about MANRRS by visiting the National Website.
National Website
Professional Development Opportunities
Regional Cluster
The goal of the cluster meetings is to encourage diversity and pluralism and promote the development of those leadership skills that will prepare our members for a thriving future in the agricultural, natural resources, and related sciences. At Cluster, we seek to provide strategies and techniques that will prove effective for member professional development and advancement in today's work environment.  
Annual Career Fair and Training Conference
Through the Annual Career Fair and Training Conference, the National Society of MANRRS offers many benefits and services to help members increase their knowledge and develop skills in partnerships for student success. Our sessions acquaint new members with MANRRS and prepare them for future roles in their chapters, and help experienced members improve and refine their knowledge and skills for their ideal job or internship in the field of agriculture, natural resources, and related sciences industry.
36th Annual Training Conference & Career Expo
The University of Kentucky MANRRS Chapter took a delegation of 23 students (undergraduate and graduate) and advisors to the MANRRS 36th Annual Training Conference & Career Expo held in Jacksonville, FL March 23-26, 2022.